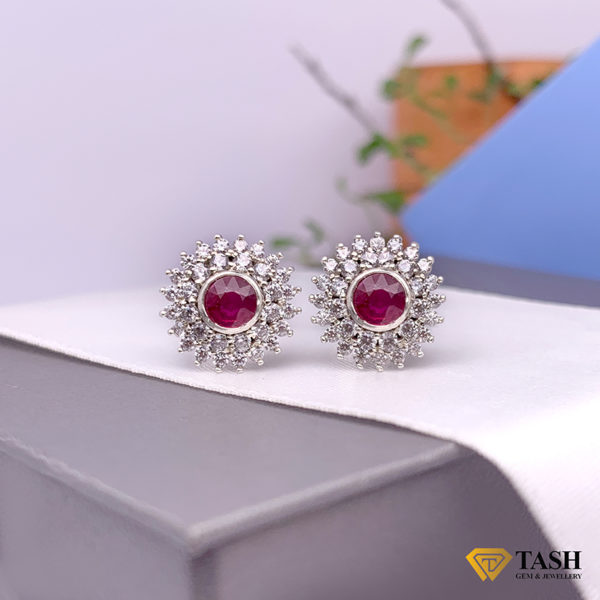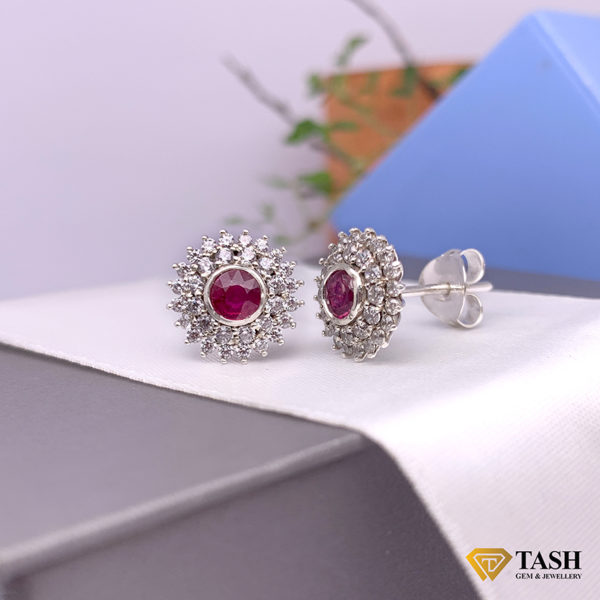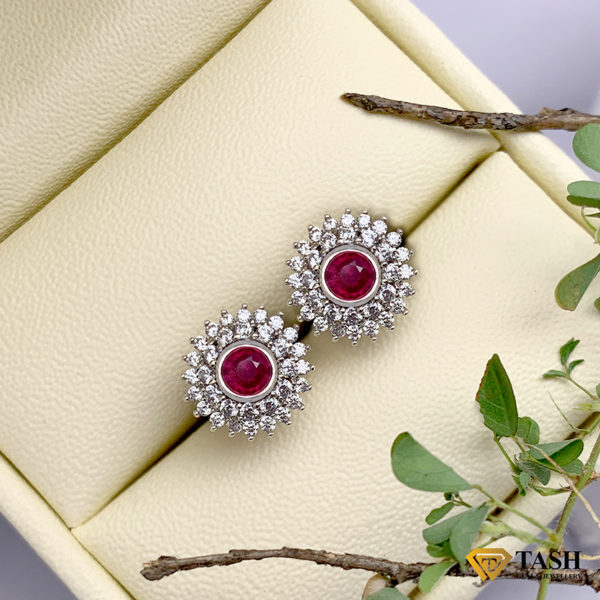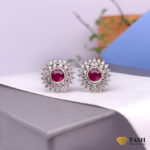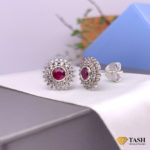 Ruby Cluster Earrings
Product Code :- TML
Description :- Handcrafted pure silver earrings studded with Round shape Natural Ruby Gemstones.
Visit us and receive your custom jewelry piece, with the assurance it's been made to wear and last a lifetime.
Design can be customized with any stone you prefer. Contact our customer support for custom made designs. Prices may vary with the stone type you choose.